16 May

ME PROGRAM FOR HEALTH CARE PROFESSIONALS
'ME' MANAGING EMOTIONS – 10 SESSION PROGRAM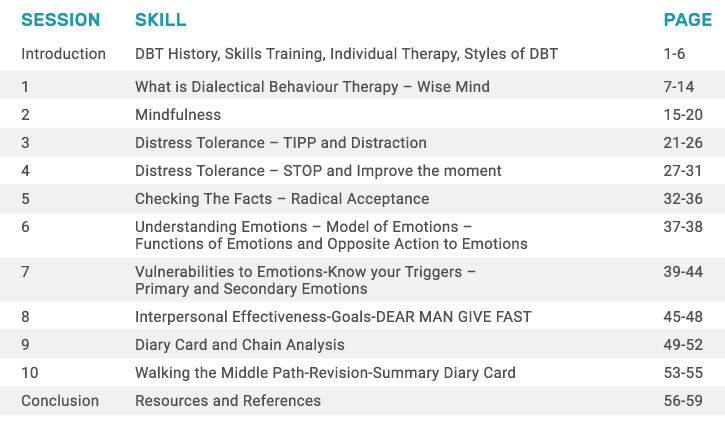 TERMS
All materials in this ME Managing Emotions Program have been adapted from Professor Marsha Linehan's Skills Training Manuals 1993, 2015 and information from www.behavioraltech.org or modifications to those © documents. Some documents have also been adapted from The DBT Adolescent Manual written by Jill Rathus and Alec Miller 2014. Some documents have been designed by Expressive Therapy Clinic. All clients have given permission for their artwork to be used.
ME PROGRAM FOR HEALTH CARE PROFESSIONALS
10 SESSION DBT INFORMED SKILLS PROGRAM
Once online program is purchased you will be sent a password to access members only content.  The password link can be found on the top of the first page of the PDF Manual you will receive by email once your payment has been cleared.
At The end of the Manual you will see an evaluation of the training. Please complete this and email it back to m.shiell@expressivetherapyclinic.com.au and you will be sent your Professional Development Certificate – Value 10 Hours.